Alexander J. Nedopil, MD
Orthopedic Surgery
Alexander J. Nedopil, MD, is a board-certified orthopedic surgeon specializing in primary and complex hip and knee reconstruction. He cares for patients with osteoarthritis, sports injuries, failed arthroplasty and more.
Dr. Nedopil earned his medical degree from Technische Universität München in Munich, Germany. He completed his internships at Metu-Karl Hospital in Metu, Ethiopia, and Hopital du Jura Site de Delemont in Basel, Switzerland. He then completed his residencies in orthopedic surgery at Julius Maximilian Universität in Würzburg, Germany, and University of California in Davis, followed by a fellowship in adult reconstruction and joint replacement at the University of British Columbia in Vancouver, Canada.
Dr. Nedopil became a physician because he wanted to apply his knowledge and skill to improving each patient's quality of life. He said, "I love what I do. Satisfied patients, enjoying their newly gained mobility, make me extremely happy."
A native of Germany, Dr. Nedopil is fluent in German, English and French. When not caring for patients, he enjoys spending time with his wife and sons.
Learn how Dr. Nedopil has helped others and get to know him in the videos below: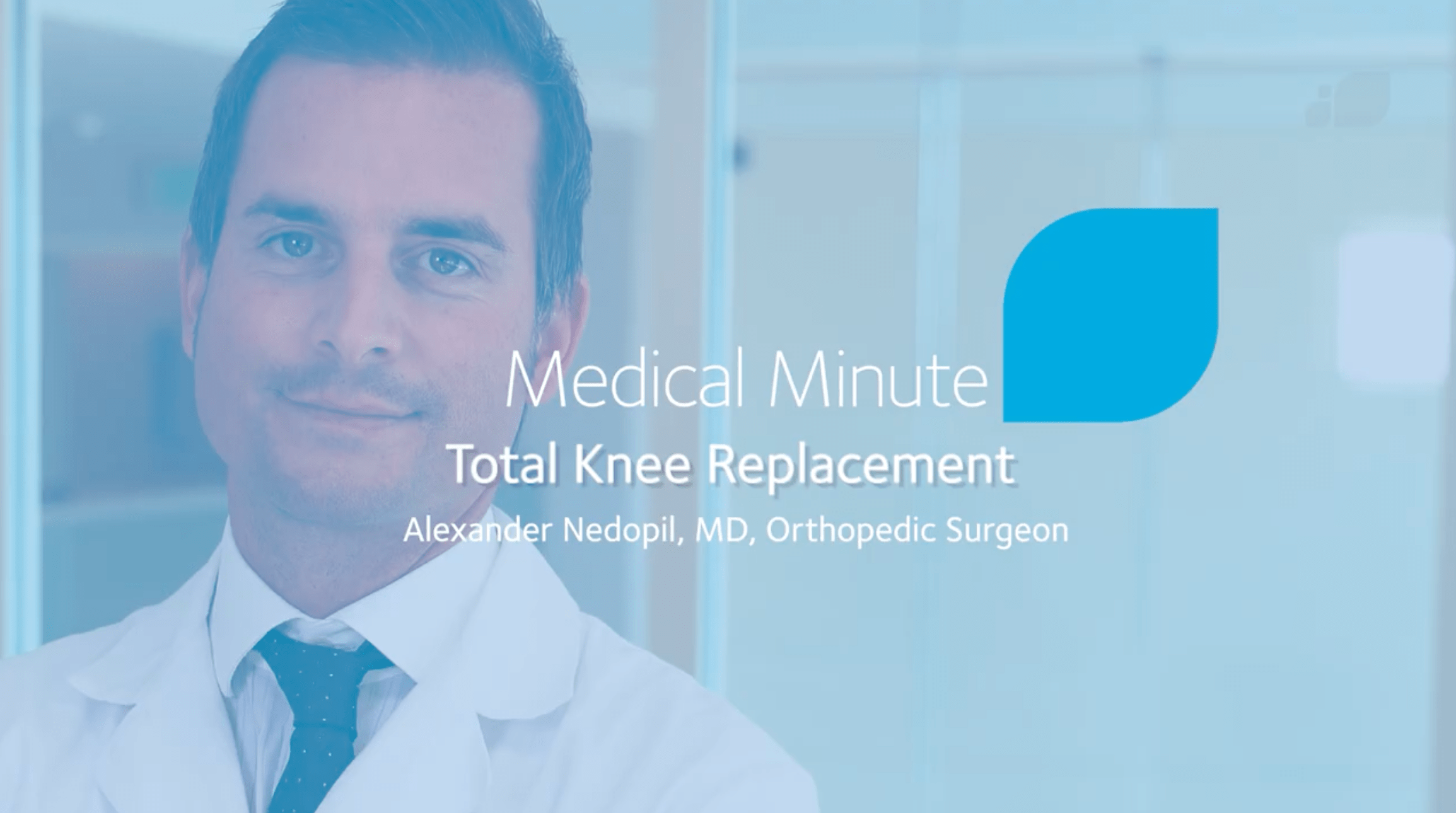 Learn more about a Total Knee Replacement

Adventist Health Physicians Network Medical Office – Orthopedics
1235 W. Vine St., Suite 22
Lodi, CA 95240
209-334-8520