Your Team at Adventist Health Lodi Memorial
Adventist Health Lodi Memorial is staffed with employees passionate about not only providing the best clinical care, but also treating patients with respect and compassion. From the moment you pick up the phone to schedule an appointment to your final office visit after surgery, our team of dedicated professionals will be here to ensure your experience what you expect and deserve. Below are a few staff members you will meet in your journey for better health.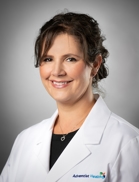 Vanessa Ferrario, PA-C, is a San Joaquin County native with over 15 years of orthopedic experience. She completed her Bachelor of Science in biology from Pennsylvania State University and Master of Science in physician assistant studies from Chatham University. Vanessa has a passion for helping her patients improve their activity levels by working with them to treat their orthopedic pain. She will be joining a world-renowned team of orthopedic surgeons to provide total joint care while specializing in total knee and total hip arthroplasty. After caring for the local community, you will find her with her husband and two children exploring new places, riding bikes and enjoying fun activities around the area.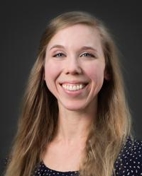 Hannah E. Keller is a board-certified physician assistant who specializes in orthopedics. She works alongside Dr. Stephen Howell, caring for patients who are having total knee replacement surgery, as well as providing physical exams and treatment for those with sports injuries, arthritis and more. She received her undergraduate degree from Simpson University and completed the physician assistant and family nurse practitioner program at the University of California, Betty Irene Moore School of Nursing.
With a passion for caring for others combined with a deep interest in anatomy and the mechanics of the human body, Hannah finds orthopedics a natural way to combine these important aspects of her life into a meaningful career. The quality of patient care, vision and mission, and innovative surgical methods found at Adventist Health enable her to care for patients the way she has always envisioned – with respect, compassion and dignity.
Some interests she enjoys when not caring for patients include reading, traveling with her husband, and going to the beach.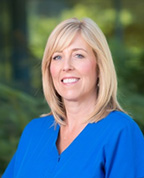 Gail has been a practicing RN for more than 30 years. She received her nursing education at San Joaquin Delta College and began her career at Lodi Memorial, where she has found a work family she loves.
Over her significant nursing career, Gail has worked in many areas, including spending time on the medical surgical unit, cath lab, and providing patients care at home with our home health service. Naturally, Gail was entrusted with more leadership roles at Lodi Memorial, including APU Supervisor and Relief Hospital Supervisor. In 2010, Gail decided she wanted to get back to her roots of providing direct patient care and returned to pre- and post-surgical care.
Gail's philosophy believes in the power of laughter in relieving anxiety and incorporates it often into her outstanding clinical care. She has a special place in her heart for patient education, and as the Orthopedic Nurse Navigator she acts as the patient cheerleader and advocate, providing guidance to orthopedic patients with their plan of care and education, from pre-surgery through discharge.
Find out if you are a candidate for knee replacement!

Take our knee risk quiz today.